To provide you with our expertise in the transport and logistics sectors
Since its creation in 2010,Avaliance has been supporting one of the major players in the transport and logistics sector in France. This long-term collaboration has given our consultants an excellent knowledge of this sector in full technological mutation.
In a competitive environment where the transport offer has never been so rich, the traditional companies as well as the start-ups of the sector must adapt, mutate and evolve by developing new strategiesand optimising their performance to keep their place on the market. Thus, all the players in the transport and logistics sector have only one challenge: to propose innovative offers while controlling their costs and guaranteeing the safety of travellers with the greatest agility.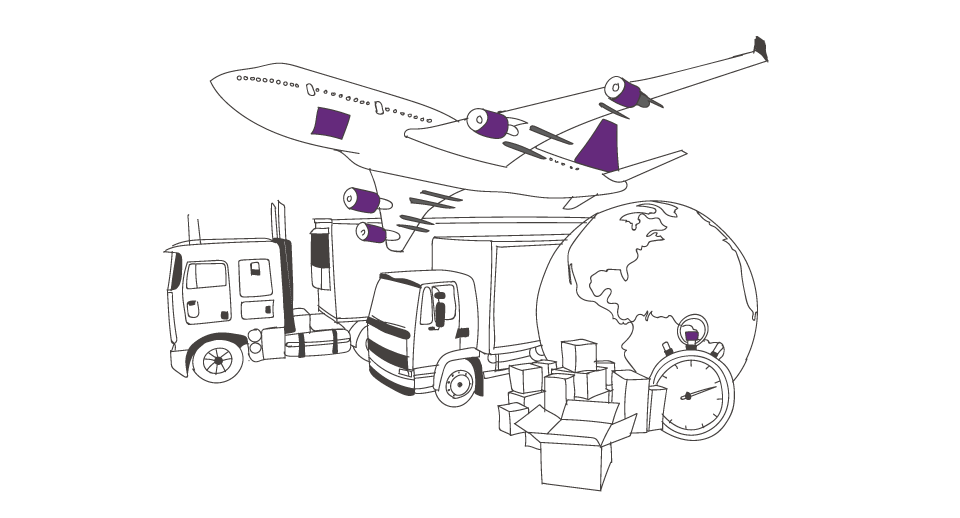 Avaliance has acquired an understanding of the issues and mechanisms of transport and logistics companies through the projects carried out for our clients.
What are you waiting for to jump on the bandwagon?
We take our clients on a journey to discover the landscapes of tomorrow. Follow the guide, you won't be disappointed. 
Compliance of IT infrastructure in railway stations
Support in setting up the VLANs of all the stations of a major player in the sector,
Redesign of the telecom accessarchitecture of the rail transport ecosystem
Study on the implementation of data centres for video protection in railway stations
Study and implementation of a connection between the national and international IS
Participation in the national digital transformation project (Hosting, Data-Center, Telecom Hub...), etc.
Support in changing a reservation system
Ensure the reliability, performance and evolution of the reservation system for one of our clients and its international customers
Monitoring of changes in the reservation system and business impact.
Implementation of a transport order management application
Development From Scratch of a transport order management application in .NET
Definition of the IT outsourcing strategy of a rail transport player
Analysis of the existing situation in terms of services, infrastructure, security requirements, processes
Mapping of services to be outsourced and definition of SLAs
RFI editorial staff, RFP
Support in choosing an outsourcer
Drafting of the service agreement (SLA, KPI,...)
Definition of the reversibility process 
Rationalisation of storage and back-up infrastructure at 3000 stations
Analysis of the existing infrastructure
Sizing of the technical base to be set up in the main data centres