Thinking our actions, thinking your actions
Avaliance is a consulting firm whose offer is constantly evolving as change continues to transform us every day. We are on all fronts of the transformation and we know perfectly how to accompany our clients, from the elaboration of the problem, to the prototype, to the co-construction of the solution. We offer 360 degree IS support.

Data centres that make you think
Datacenters are among the keystones of companies. Economic and strategic issues are involved, requiring a detailed project design from the outset. Indeed, a simple interruption of service can cost the company millions of euros. From the choice of site, to the study of typologies, electricity, lighting, fire protection systems, cabling, telecommunications, security and safety, in short... there is no detail that should be overlooked when thinking about data centres.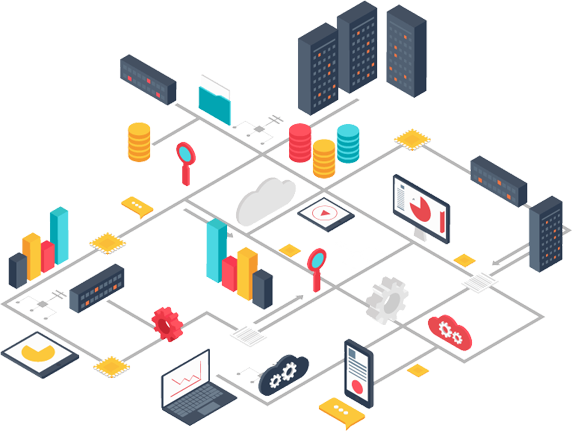 Avaliance will be happy to assist you!
Do you want to study, secure, and reflect on your data centres? Avaliance provides you with experts to assist you in the reflection of your Datacenter projects according to the International Data Center Authority (IDCA) standard. Beyond the IT telecom aspect, we have been accompanying our major customers for several years in the framework of Datacenter relocation projects. Avaliance determines with you all the preventive measures and the right choices to adopt to optimize and guarantee the proper functioning of your IS.
Audit
Audit of the existing infrastructure & definition of needs: types of hosted infrastructure, sizing, operator connectivity, service, security and energy efficiency levels to be achieved
Preliminary studies
Paking into account regulatory, environmental and architectural constraints...
Recommendations and coordination  
Development of activities with thehe different actors
Migration 
Accompaniment in the private and secure migration to the public cloud