The industry is undergoing its fourth revolution.
Whether in theautomotive, pharmaceutical oragri-food sectors, the processing anduse of data is now decisive. The evolution towards an autonomous and connected car, as well as factories 4.0, inevitably requires a Cloud and Big Data transformation.Artificial intelligence is also becoming more and more important in vehicles.For their part, pharmaceutical laboratories and biotechnology companies are increasingly aware of what theexploitation of their masses of data can offer them in terms ofoptimising clinical trials, personalising treatments, supporting patients and reducing R&D costs...
Our clients have understood this and have started to act in recent years by creating digital hubs and increasing the number of partnerships in the Cloud and Data in order to accelerate their transformation.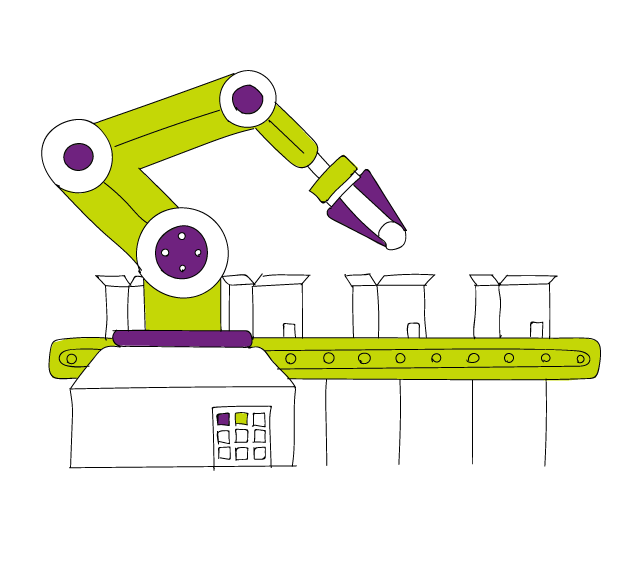 Avaliance provides its industrial clients with its technical and business expertise in order to accompany them in this fourth industrial revolution.
AVALIANCE is also on the move!
We offer our clients a wide range of expertise to help them embrace the changes they are facing with peace of mind. 
Implementation of an IS master plan in the aluminium sector
Audit of the existing processes, services, applications and infrastructure
Assessment of the maturity of each element of the value chain
Benchmark of the IS solutions on the market 
Definition of the digital roadmap for the support, supply chain, commercial and production functions
Realization of IS master plan in the agri-food sector
Audit of the existing processes, services, applications and infrastructure
Assessment of the maturity of each application and ITbrick
Definition of the digital roadmap and proposal of solutions to be acquired according to budgets and business constraints
Optimisation of IS processes in the pharmaceutical sector
Audit of the existing system 
Facilitation of workshops with ISusers
Assessment of interactions between entities 
Implementation of a catalogue of IS processes allowing for greater efficiency in terms of resource mobilisation and execution time