In the steps of the Giant
Microsoft is a giant in technology transformation. A giant, which we have been measuring ourselves against since our creation in 2010. Indeed, it is with an informed eye that we follow the evolution of technological solutions in general and more specifically that of Microsoft, are progressing at a speed that few could have predicted. We have been in some ways visionarys, we have knew prendre the pace.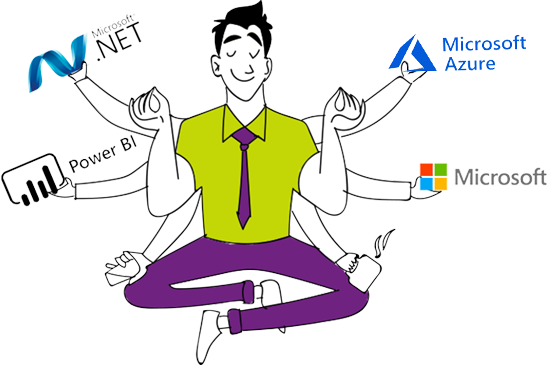 "Today, Avaliance has several years of experience with large account customers in adopting Microsoft technology solutions. This allows us to position ourselves in the market as true Microsoft specialists. "
Technology solutions that do you good 
It is not always easy to cope with these often radical changes that are revolutionising the working environment and the way employees interact. More than ever, companies need to be supported in their transformation by experts. The human dimension is a major lever for success, Avaliance combines expertise, experience and human values to help our clients to transform with serenity.
Thus, ourour expertise in the field oftechnology solutions from Microsoft technology solutions are as follows:

As part of the migration of your applications to Azure or the optimisation of your costs (FinOps)

For a more agile and collaborative way of working

For u customer relations and and sales thanks to à intelligent, connected and modern applications that bring together all the functions CRM

For share and visualize of data with ease

Forapplications evolving in a environment Microsoft environment with a wider range of features, interfaces and connectivity .